I'm buying my mates corsa for my first car. It's a 1.2 16v 5door.
thing's it's got already - coilovers, cav leather front seats (got the rear too however they don't fit so a job I need to do is mod them to fit. if they will
) 5 door window deflectors and debadged grille.
It was on cav slabs powdercoated in white however he sold them. I will be getting another set and getting them powder coated in white again to restore it's former glory. Other than that it's pretty standard.
My plans will be getting a set of depos, like I said finding another set of cav slabs get them powdercoated in white with a black centre cap, deep dish steering wheel, maybe just a 2" roll top back box I will prob end up getting a tigra scuttle too and some new pressed plates. It is a very clean 5door and I think i prefer them 2 a 3door tbh just something about them lol. so here it is in it's former glory let me know what you guys think. I've also got it for a steal of a price of £100 with no tax no mot.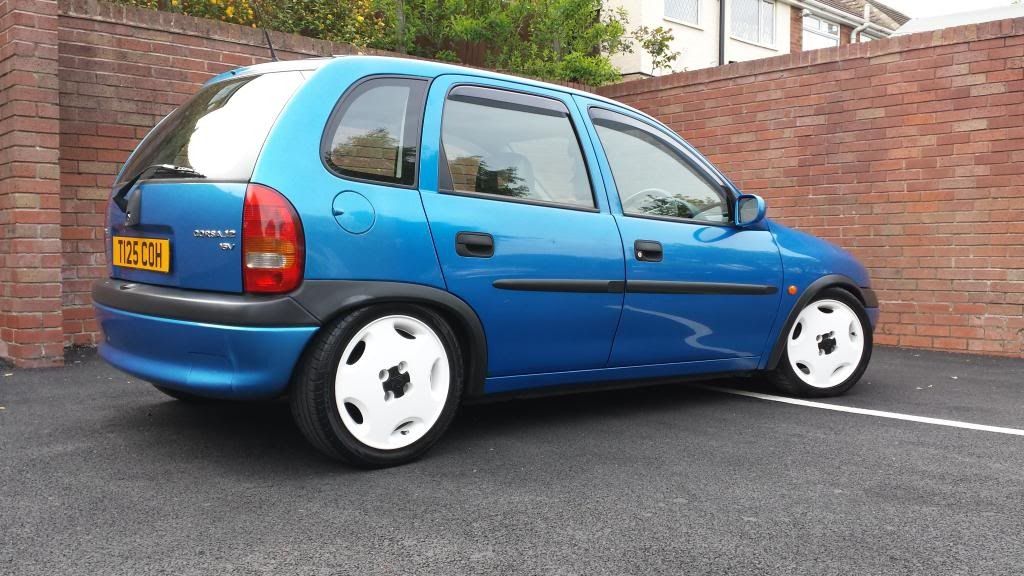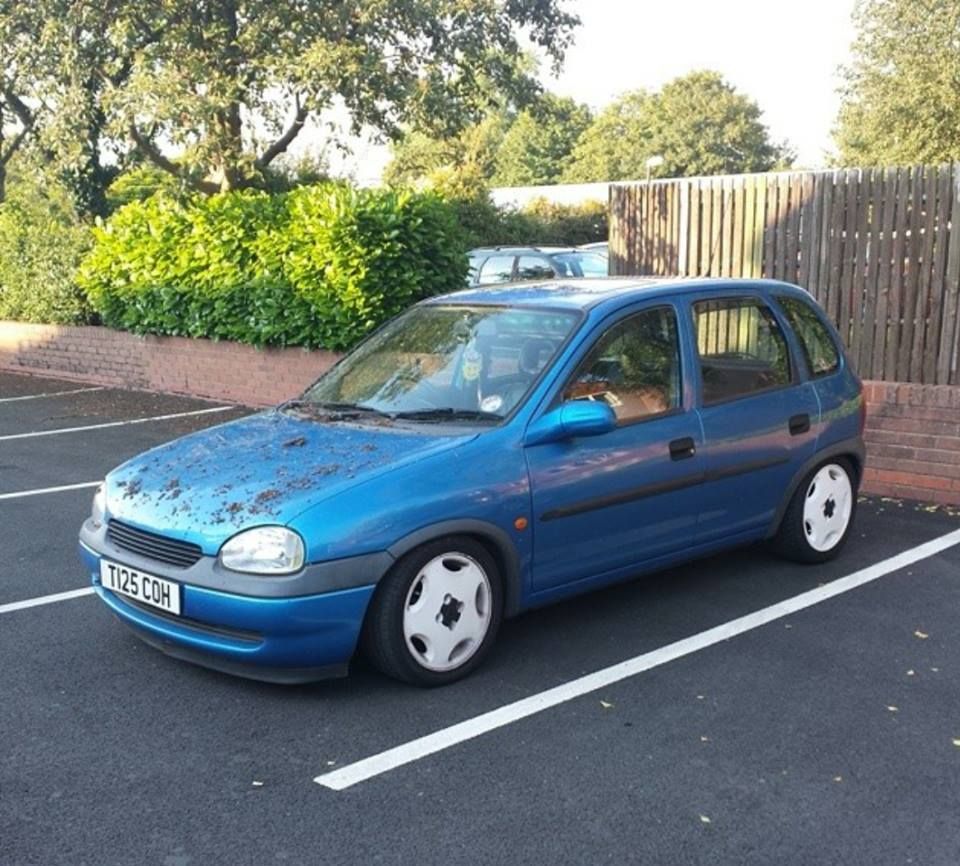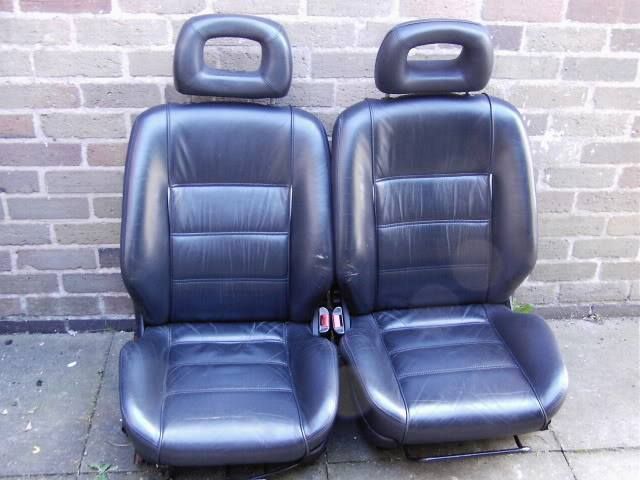 Here are the rears that don't fit currently I'm not sure if anyone else has managed to get them to fit?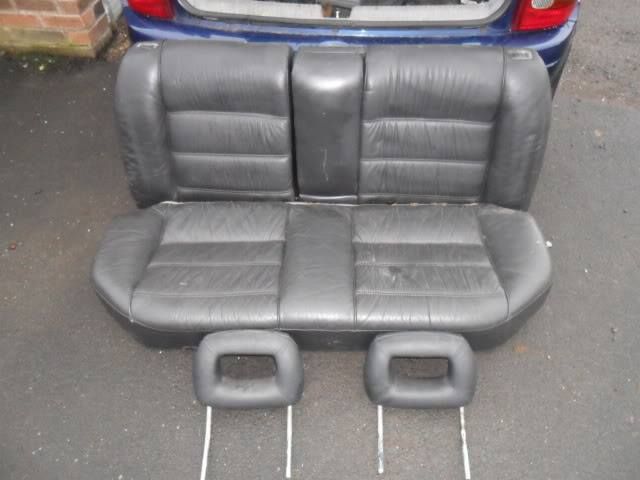 Here is how i'll be having it, (no slabs
)
I think the white slabs really transform the car, Like I say let me know what you guys think!