Hello everybody!
I'm Rían.
I've been a bit of a lurker on the site for a while, mainly browsing the projects. But as of today, I'm a member!
I'm a huge Vauxhall fan, anything from a chevette to a nova, viva or corsa (corsa b being the favourite of course). I have two Vauxhalls, two b's actually both flame red. The first one I got was a 1.0 12v bought as a round around with the aim of me using it as my first car. I always wanted to create a project thread for her but unfortunately, after a few years of faultless service, Mr boot rot attacked. With an mot looming and me beginning to drive, this brought the question of fix the old corsa's root, or look for another, lower mileage one. Luckily enough, a 58,000 miles, flame red, near mint corsa came up, as I'll mention later.
Here's a few photos of the old wagon: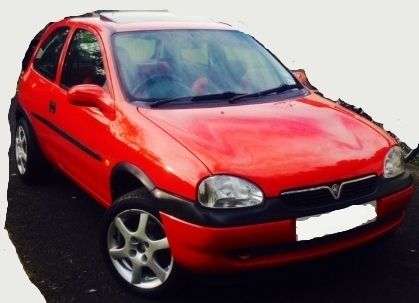 [/URL]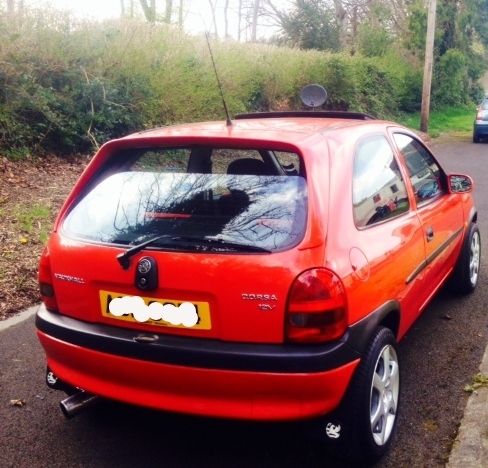 [/URL]
Paint always came up really well when given a run with SRP, that photo was Megs UC though by hand which done quite a decent job. I am truly sad that I won't be driving her though as she was a real wee trooper! Not once did she let us down, and for that I feel like I owe her one
So, with an mot looming, and a boot needing welded, I was questioning whether to put the money into this car or look for a new one with less miles and less work required.
I'm always browsing gumtree for b's ( could probably count as a hobby) and I came across a local one with low miles, was flame red, standard and near enough mint. So after a good view, a 20 min break to contemplate and get a few groceries, she was mine! Here's the photos of the day we picked her up: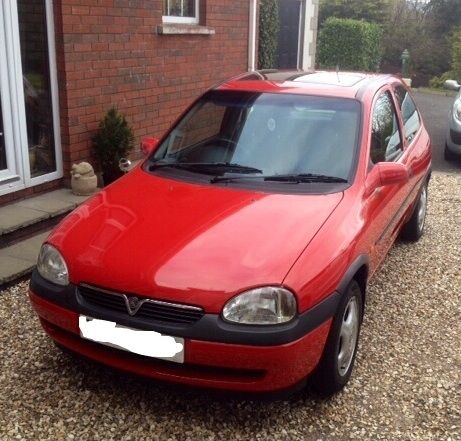 [/URL]
[/URL]
There's only 58,000 odd miles on her like, you can see the paint in the arches it's that clean! For a '99 motor that's not bad.
She is a bog standard 1.2 16v b, but that's what I wanted. I appreciate oem+ cars, especially cars of the 90's era. Someday, this will be a classic, and hopefully I'll still have it when it is. So, I want to really maintain and improve this wagon with subtle, practical mods.
I've posted in the project thread where I'll try to update frequently.
All the best,
Rían P :thumb: